Due to the interest in sheet music for The Redwall Theme, RWTV has teamed up with Treerose, Charter Member of The Long Patrol and all-around musical genius, to create just that. The following sheet music may not be 100% accurate, but it's as close as we're likely to come unless Nelvana decides to release the official version.

Please note that neither RWTV nor Treerose claim any ownership whatsoever of this music and are not profiting from it in any way, shape, or form. The theme was composed by Jack Procher, half of the composing duo (along with Daniel Fernandez) responsible for all of the series' music. The music is owned by Nelvana Co. Ltd. No infringement upon their property is intended. This is merely one fan's interpretation of the music which is being shared so that all musicians who are 'Redwall' fans can learn how to play it, as well.

These pages are NOT to be posted on any site other than RWTV. You may download them only for your personal use.


---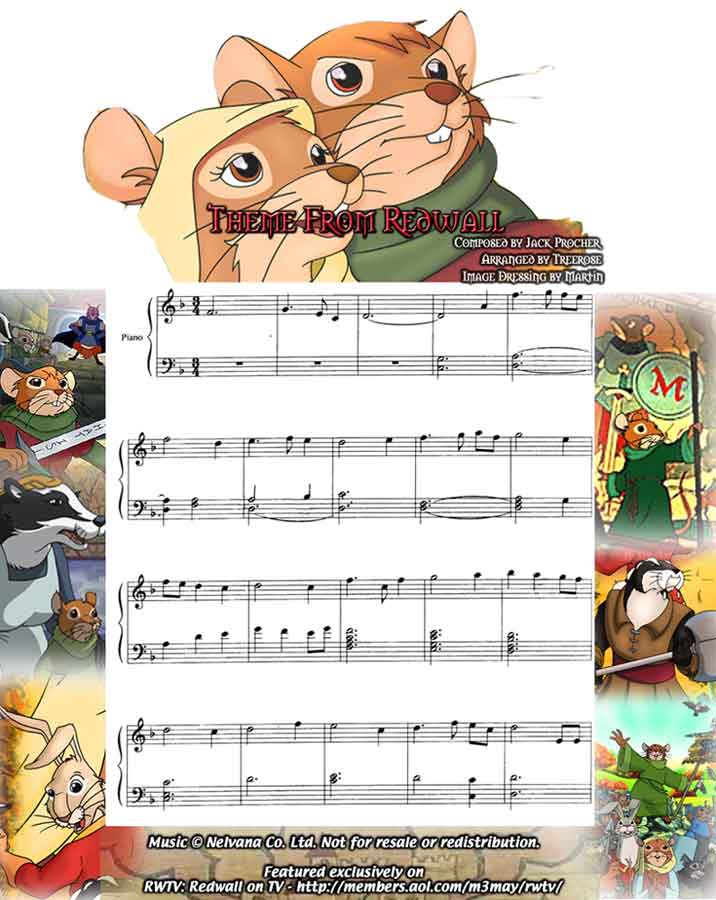 ---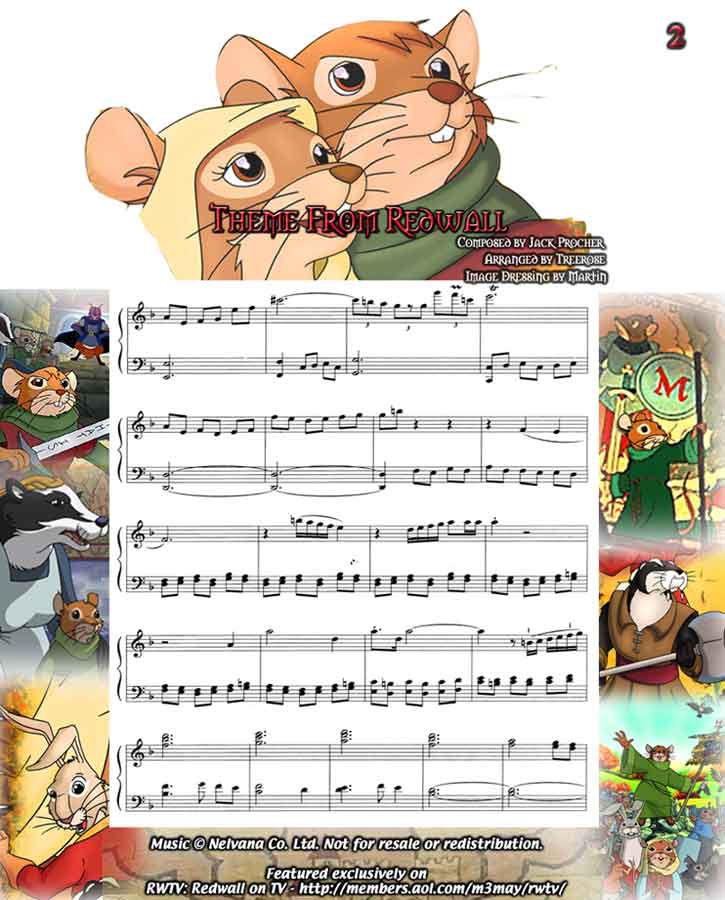 ---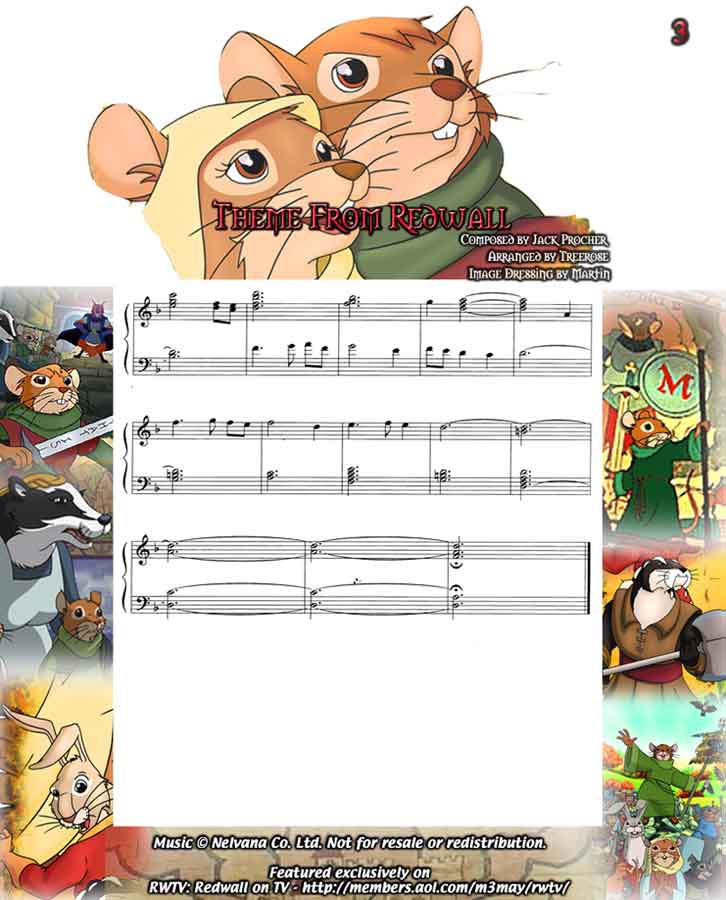 ---
---
---
All Text Copyright © 2002 rwtv.longpatrolclub.com
Page Design Copyright © 2001, 2002 rwtv.longpatrolclub.com
The Redwall Television Series is produced by Nelvana and Alphanim of France. RWTV is a non-profit fan site and is affiliated with neither company, nor is it affiliated with Brian Jacques and The Redwall Abbey Co. Ltd. No infrigement upon their property is intended.
Redwall and all related subjects is Copyright © 2001 by The Redwall Abbey Co. Ltd. All rights reserved.